...Se spune ca vremea-i frumoasa atunci cand in suflet e soare...
Me again!
Zilele trecute am iesit la o miiiica plimbare prin Mamaia. M-am bucurat putin si de valurile timide de seara... pe pasarela. Apusul "m-a prins" exact in toiul unei sesiuni de pozat :).
Soft golden pink and chocolate makeup...sau cel putin asa era :)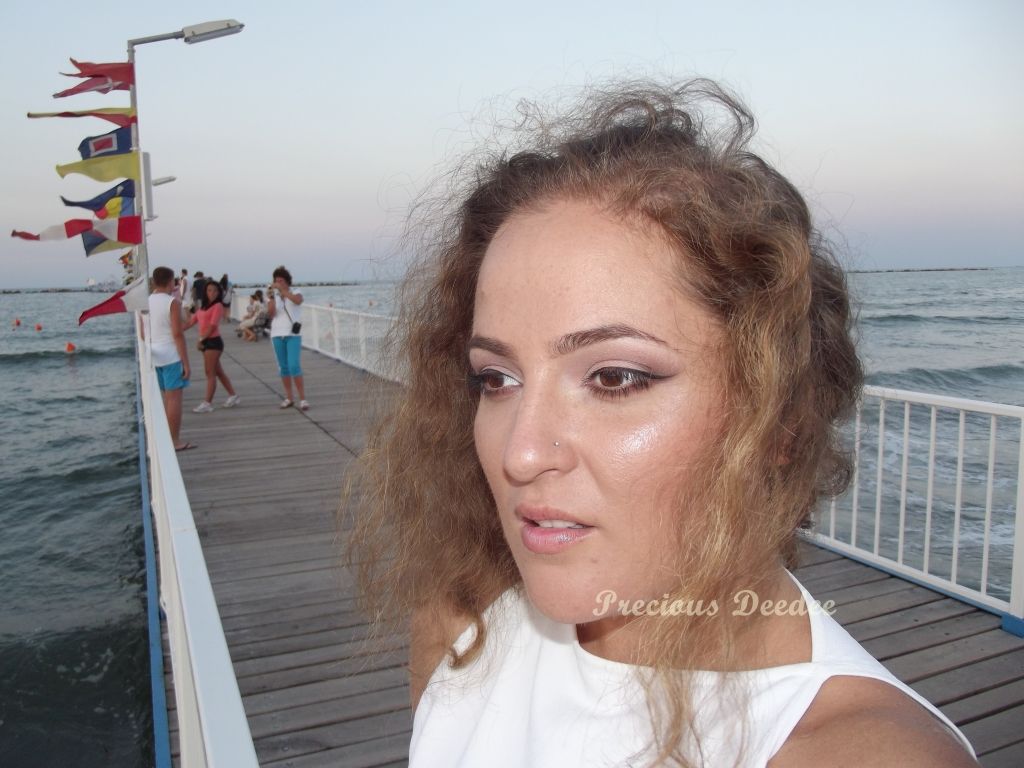 4 Poze Bonus :D
Lume multa...pe undeva sunt si eu :)
Balerinii mei "plasa"...nu mai stiu care era piciorul meu :))
Me and the sunset
....macar o fasie din Marea Neagra devine aurie...
The end....
Bisous,
Deedee.